Resilience Training for cultivating wellness
Everything you need to equip your team
with Resilience skills for optimal
wellbeing and performance!
Everything you need to equip your team with Resilience skills for optimal wellbeing and performance!
Is your team dealing with…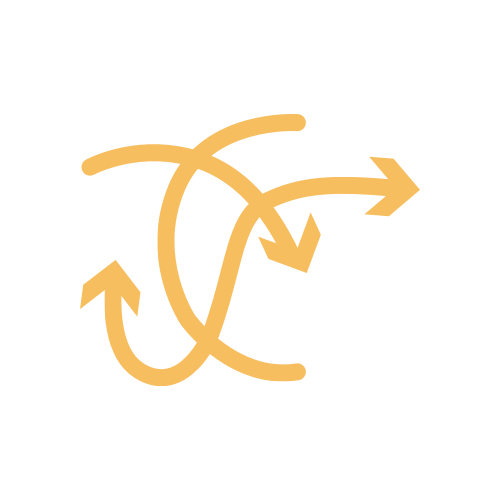 Major change or uncertainty?
2023 has a rapid
change trajectory, can
you and your team
adapt and keep up!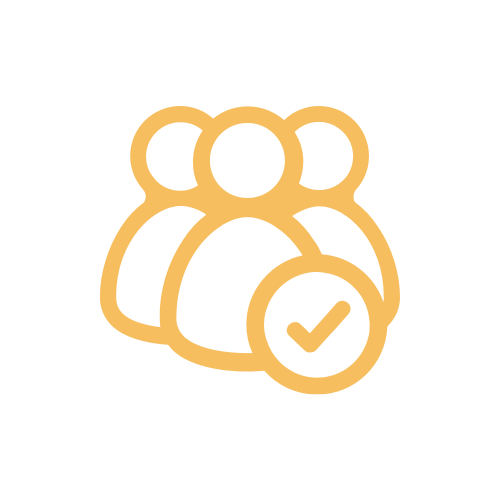 Customers or Sales challenges?
Servicing clients and
their evolving needs
requires a daily dose
of Resilience skills!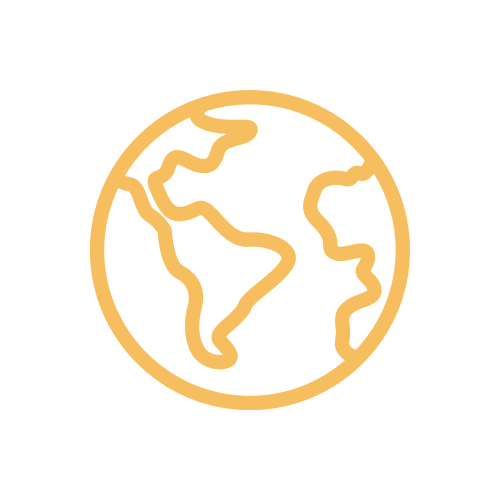 Being Remote or Hybrid-working?
Remote is not
removed, but it can
feel like that for teams
not operating well.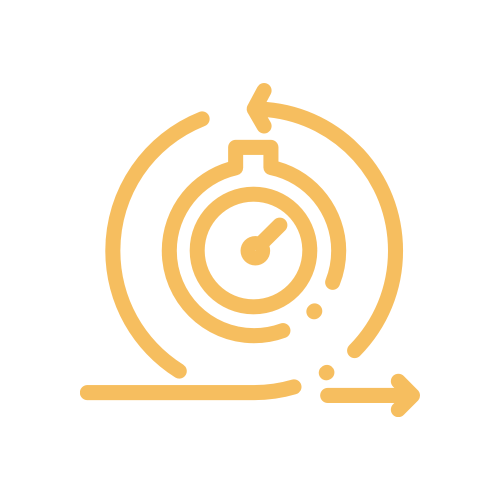 Trying to achieve more, with less?
Fatigue and Burnout
are the Endemic
within organisations
after the Pandemic.
Seeking Resilience training for remote or hybrid working teams?
Unlock our methodology and take your team to high Resilience!
Applying a proven Resilience framework with practical skills and tools, for creating individuals who thrive through adversity and teams who achieve optimal wellness and performance. Our work is based on practical and proven Resilience skills, based on decades of research spanning cognitive behavioural and positive psychology.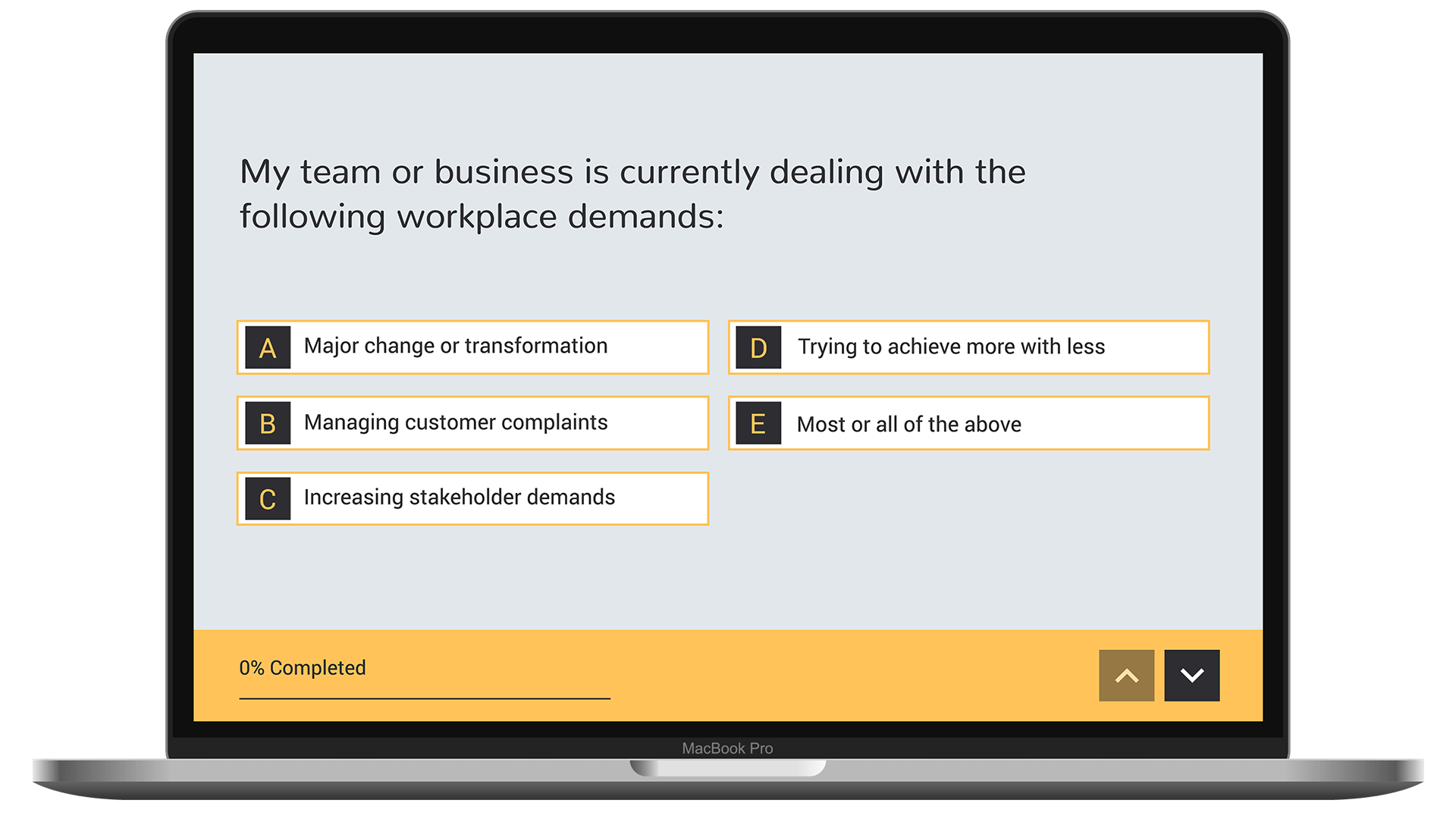 Quickly Assess the Resilience of your teams.
Quickly identify where low Resilience might be affecting employee morale and business outcomes. This includes getting a baseline of current workforce Resilience, and how well-rounded your health & wellbeing approach is.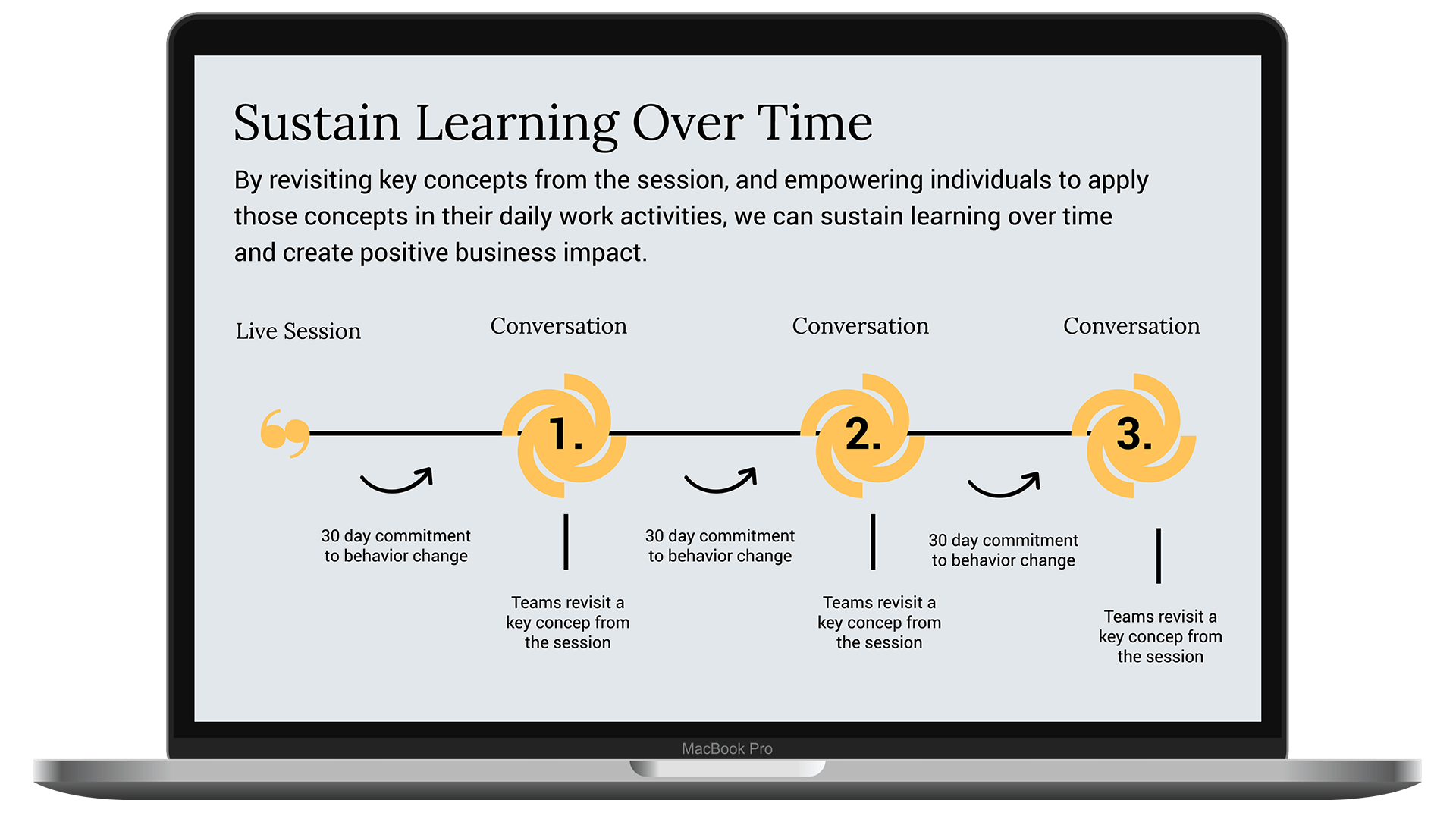 Behavioural science to identify achievable Resilience outcomes.
We apply proven expertise to embed lasting Resilience behaviours within your teams. This includes identifying the Resilience program most suitable for your business and budget.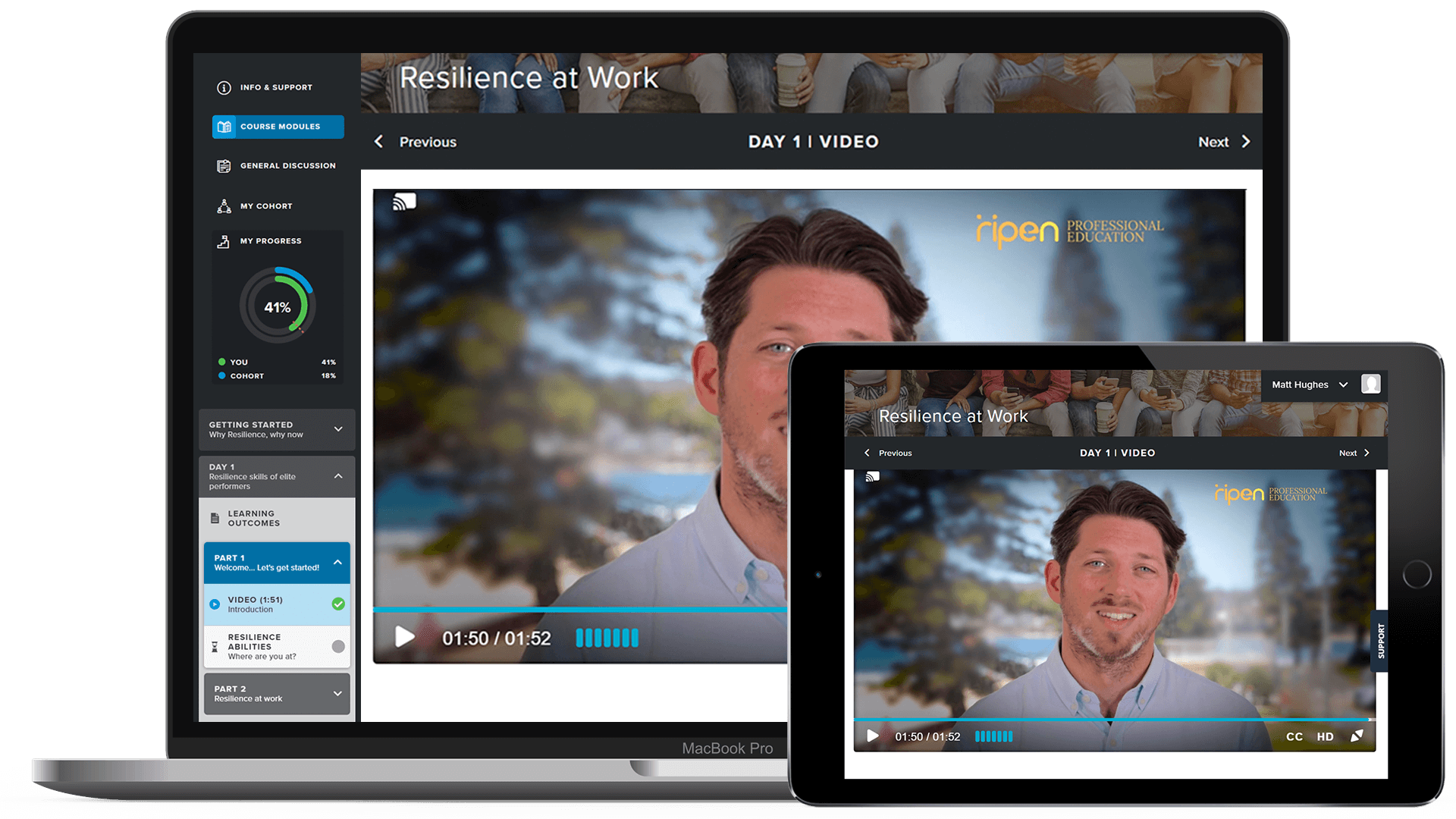 Building Resilience over a suitable time and space for your business.
Learning solutions and tools that ensure the immediate and ongoing application of proven Resilience behaviours back into business-as-usual. This includes digital courses where your remote employees build their Resilience, together.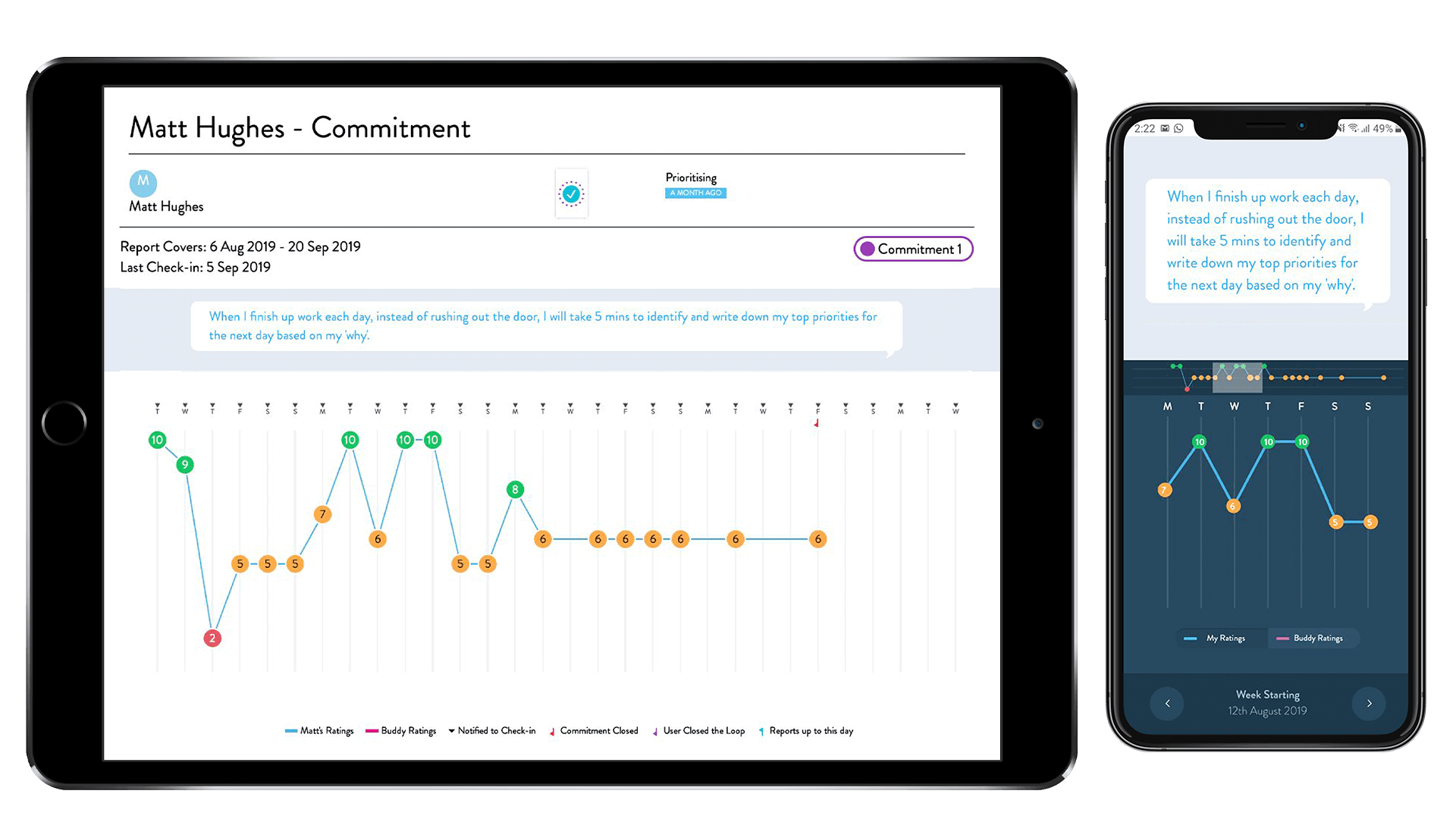 Tools to track and measure mindset and behaviour change.
We partner with clients seeking to see measurable shifts in employee Resilience, and deliver tangible data to show how Resilience capability & wellbeing have been improved.
The benefits of working with us…
PROVEN RESULTS
Throughout the Pandemic and since we've delivered Resilience training to teams in 25+ countries and multiple languages, with 100% reporting increased wellbeing!
RESILIENCE EXPERTS
We've been delivering practical workforce Resilience training since 2016! With proven experience, pricing and solutions for small, medium and large workforces!
POWERED BY DIGITAL
In 2019 we partnered with a global leader in digital social learning, for bringing individuals and teams together in a learning environment that's 100% online and flexible!
MEASURABLE OUTCOMES
Your investment needs to achieve a tangible result, so all our courses include measures and reporting on ROI. You can even see engagement levels as training is happening!
Looking to build the Resilience of your team?
Teams with Resilient employees benefit from improved wellbeing, productivity & retention! 
Download:
A Guide To Building Organisational Resilience
An introduction to equipping your People or Team with the tools they need to thrive through adversity, change or growth.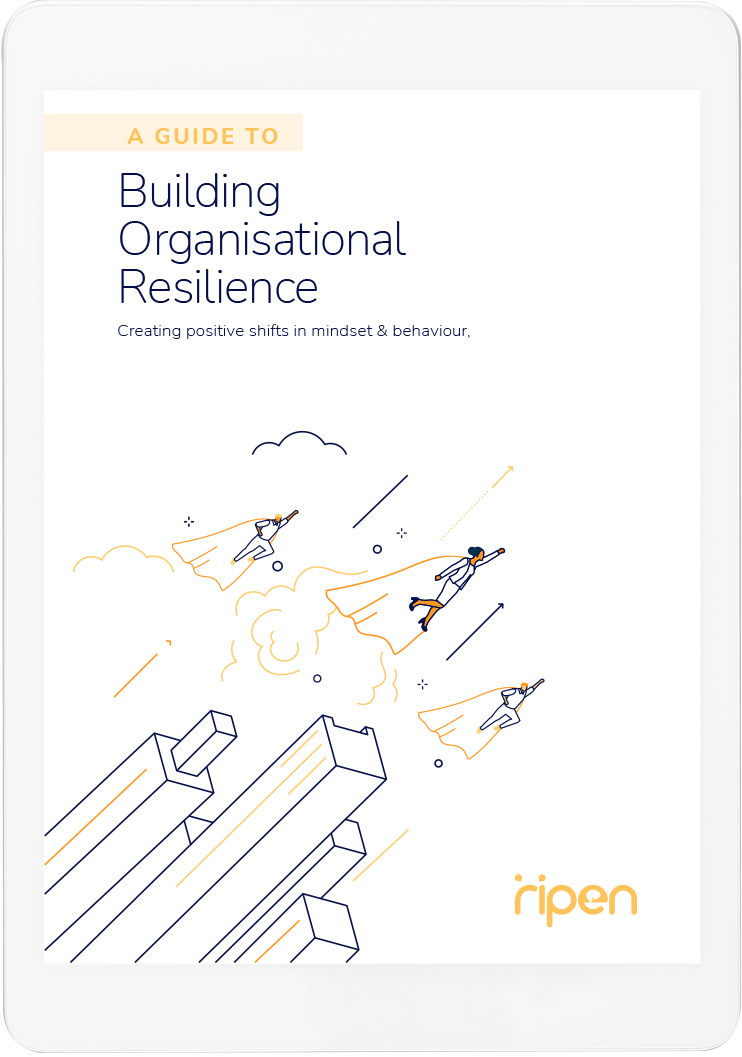 Frequently Asked Questions…
What is Resilience training?
Science has proven Resilience is a learned set of abilities. We are not simply born Resilient. These abilities enable us to endure hardships and still be at our best. Not to bounce back. But to move forward. By having healthy ways to face hardships, get the job done, and still become a better version of ourselves in the process.
There are a set of proven skills and abilities that can be learned for building and cultivating Personal and Team Resilience. This is where Resilience training comes in…
Getting The Elite 'ready' 
The most elite people and teams on the planet are trained in Resilience mindset and behaviour strategies, to endure and thrive when facing even the most extreme circumstances. This includes elite Athletes, Military Personnel, Frontline workers and CEOs!
Getting You 'ready' 
You (and your team) are likely facing some of your own extreme circumstances right now. The emotional, psychological and social demands, threats and uncertainty faced in today's world require the same practical and proven Resilience abilities to endure and thrive day-to-day.
Our Resilience training is for Individuals and Teams juggling work and life, and focuses on teaching proven skills and providing practical tools for achieving optimal wellbeing and performance, for thriving at work and throughout life!
What is Resilience training intended for?
Resilience is life strategically managed. Nobody escapes pain, fear or suffering. Resilience is needed throughout our work and lives to face and overcome inevitable threats and challenges, on a daily and situational basis!
A key thing to know or acknowledge is that you (or your team) are already Resilient to some degree. If you've learned a skill, overcome a failure or navigated a loss then you have likely already cultivated some Resilience. But it's also important to acknowledge that just because we made it through a tough situation doesn't mean we are instantly more Resilient. Many people survived the Pandemic of 2019-2022, but were left feeling their Resilience was (or still is) at an all time low! And being Resilient in one situation doesn't guarantee our Resilience in others. Military Personnel who are Resilient through the extreme threats of war can return home and struggle to be Resilient in everyday life such as juggling parenting.
It's only through a deeper understanding of what Resilience is and where it comes from that individuals and teams are able to tap into their existing Resilience reserves. From enhancing this base understanding – what we call the fundamental building blocks of Resilience, individuals and teams can then build practical skills and tools for proactively cultivating Resilience.
The benefits of being more Resilient are too long to list. The most common one we hear people mention in our training when we ask this question is 'adaptability'.
Outcomes for Individuals who receive Resilience training:
Experience increased levels of life satisfaction, wellbeing and mental health-including a lower risk for depression.
Have greater career and academic success.
More positive and better relationships
Resilience training results in better health, wealth and belonging! 
Outcomes for Teams who receive Resilience training:
Adapt their mindset and behaviours for optimal wellness and performance, even in the toughest circumstances.
Control their perspective towards finding purpose and action, in any situation faced.
Apply proven habits for experiencing high levels of emotional strength and vitality, at work and in day-to-day life.
Embrace change and find meaning, adopting suitable coping strategies for leaning into uncertainty in good times and bad.
Share a sense of "we are in this together" that extends across all levels of the organisation, including a common language and set of tools for overcoming challenges together, as a unit.
Is Resilience a trait or a skill?
True Resilience is cultivated not innate.
There are certain traits or attributes we are born with that make us resilient, but most of what makes someone resilient is learned and cultivated. What we are born with gets us started, but it's what we learn to think, feel and do when facing life's inevitable challenges that determines the level of Resilience we have throughout life.
Born with or not (examples):
Strong Cognitive abilities – that helps us to problem solve.
DNA – that means we rarely get sick.
Easy Going temperament – that reframes the meaning of setbacks. 
Learned or not (what our Resilience training develops):
Our Resilience training for Individuals and Teams focuses on improving skills and providing practical tools in these six competency areas…
Self-Awareness – the ability to pay attention to your thoughts, emotions, behaviors, and psychological reactions.
Self-Regulation – the ability to change your thoughts, emotions, behaviours, and physiology in the service of the desired outcome.
Mental Agility – the ability to look at situations from multiple perspectives and to think creatively and flexibly.
Strengths of Character – the ability to use one's top strengths to engage authentically, overcome challenges, and create a life aligned with one's values.
Connection – the ability to build and maintain strong, trusting relationships.
Optimism – the ability to notice and expect the positive, to focus on what you can control, and to take purposeful action.
*Credit: Adapted from the Master Resilience Training (MRT) framework – developed by the US Military and the Positive Psychology Institute. 
Why should leaders consider Resilience training?
Leaders are a beacon of Resilience for their teams. Resilience EQUALS Retention & Motivation!
With all the adversity, change and uncertainty faced across the globe today, a huge light has been shone on mental health and wellbeing in the workplace. Many people were already facing health and wellbeing challenges before the Covid-19 Pandemic of 2019-2022, but the challenges and threats faced today have become so widespread and are affecting so many people that it's having a significant and widespread impact on business performance.
You and your team are likely facing immense daily challenges, adversity & limits. Our Personal and professional lives are no longer separate. There's completely blurred lines between work and home life, especially for white collar workers around the globe juggling working-from-home roles. While Blue collar workers face rapid change and the need for upskilling or reskilling to keep up with rapid innovation and technology affecting operational roles.
Because of these blurred lines between work life and home life, and the threats to our job security, if your teams are feeling low in Resilience in their personal lives, it's likely playing out in their work. And vice-versa!
Research in 2021 showed a lack of workforce Resilience is estimated to be costing Australian companies $12.8 billion per year in lost productivity, translated in dollar terms as rising absenteeism, presenteeism and workplace compensation claims. Globally this number is over $60 billion! (That's billion not million).
Compare this to the results for businesses who invest in Resilience training, including saving costs and increased Productivity with employees found to be twice as motivated and productive if they're Resilient. A study in 2020 by Aon found Resilience EQUALS Retention & Motivation! With 93% of Resilient employees saying they would want to stay with their employer, while 86% of Resilient employees feel fully motivated at work.
So Resilience training boosts wellbeing, motivation and productivity, which is good for individuals and good for business.
Leaders who experience Resilience training without their team can be a beacon of Resilience for their teams, and we equip Leaders with tools and resources to help them role model Resilience. But a whole team that goes through Resilience training together means they are equipped to support each other during good times and bad. They have a common language and set of tools for facing inevitable setbacks and challenges together, as a unit.
Keep your wellbeing, productivity and employee motivation high during times of adversity, change or growth…

Get in touch with our expert team to learn more