Cultivating Personal Resilience is essential for People Working in Technology facing the rapid demands of innovation & solving complex problems!
Cultivating Personal Resilience is essential for People Working in Technology facing the rapid demands of innovation & solving complex problems!
Why Resilience training why now?  
Technology is shaping the economy but People are shaping the Technology! Rapid advancements in technology have turned the industry into a giant part of domestic & global GDP. The demands are high & so is the talent, but the rate of change in technology is accelerating faster than human adaptability leaving people fatigued! 
Give your teams wellbeing an instant boost!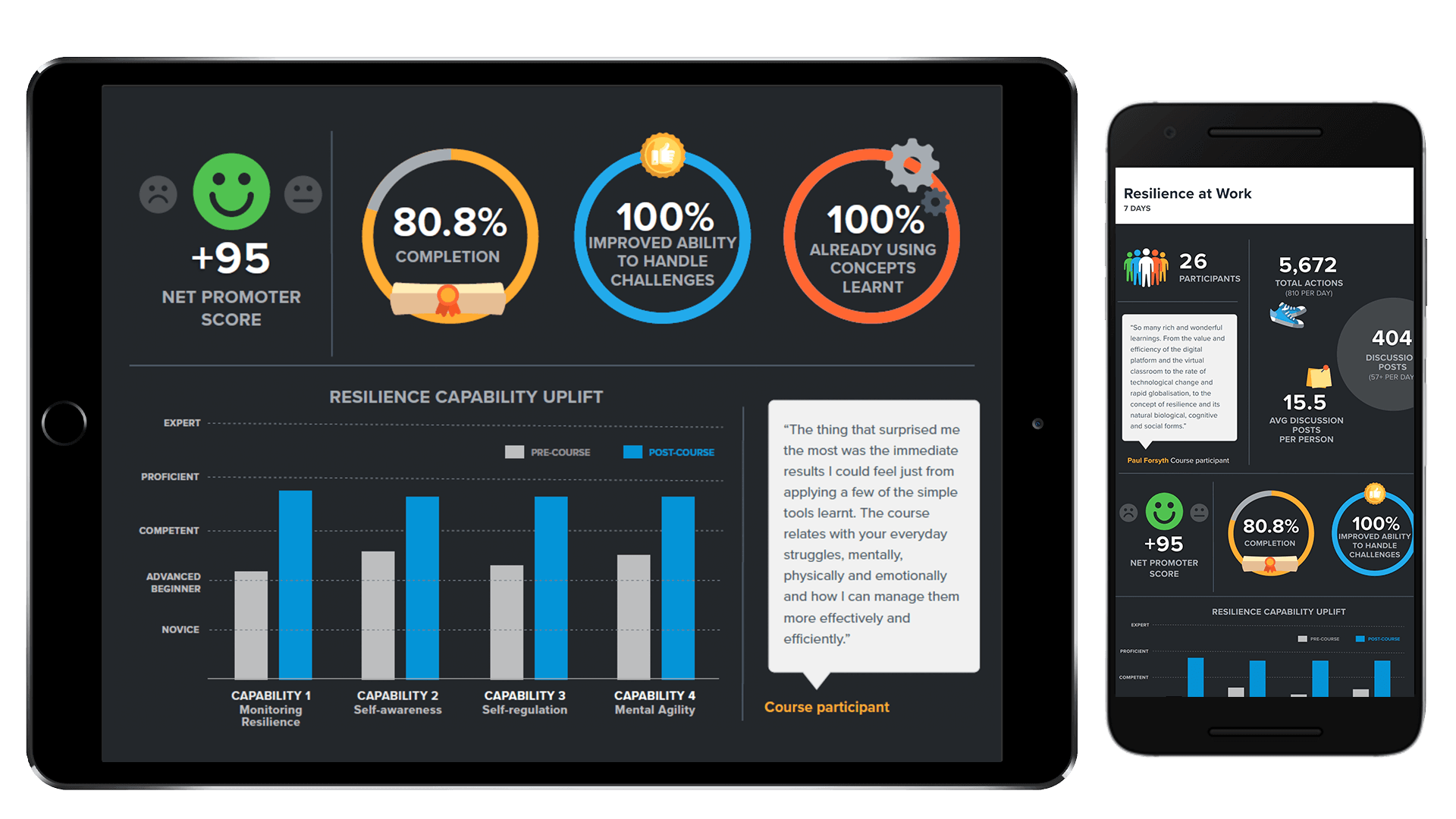 Our training courses & tools help people learn skills to self-monitor & self-regulate in rapidly changing & unpredictable environments! We work with People Leaders in the Technology Industry seeking one or all of these benefits for their team…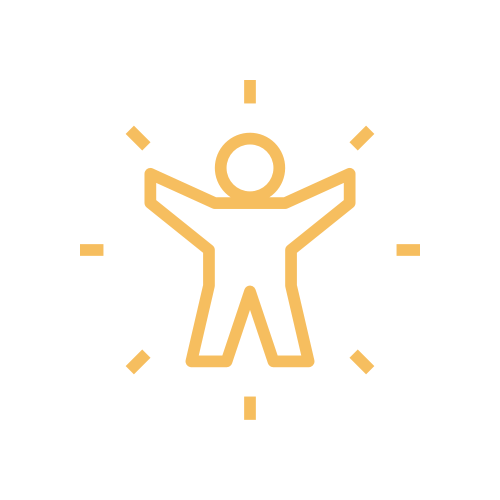 Increased Wellbeing
100% of people who complete our training report increased wellbeing!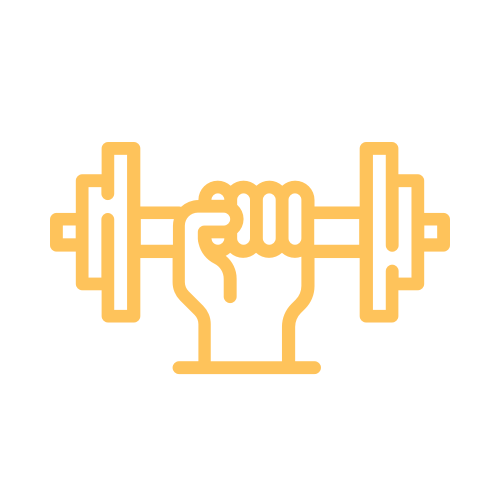 Improved Results
Resilient people achieve increased Motivation & Productivity at work & beyond!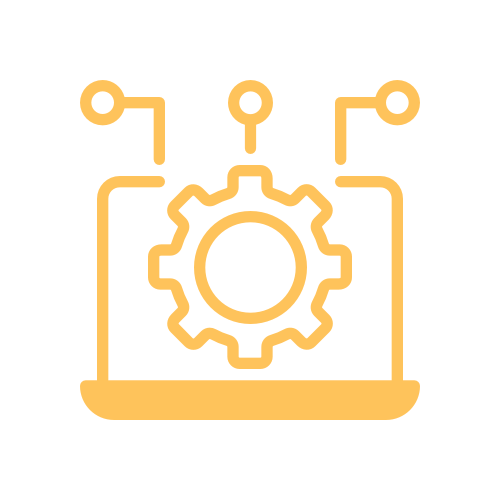 Resilience Toolkit
Ongoing access to a proven toolkit for positively responding & adapting in times of adversity & change!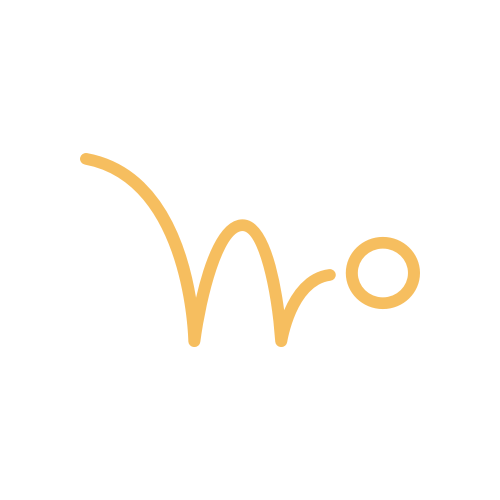 Mastering Habits
Our training is about practicing tools & sharing experiences for building Resilience habits & lasting benefits!
We specialise in working with remote or hybrid teams in your industry…
Our Resilience Online training is a world leading social learning experience! Remote or hybrid working teams learn & apply Personal Resilience skills & tools together, around their day-to-day work, from anywhere in the world!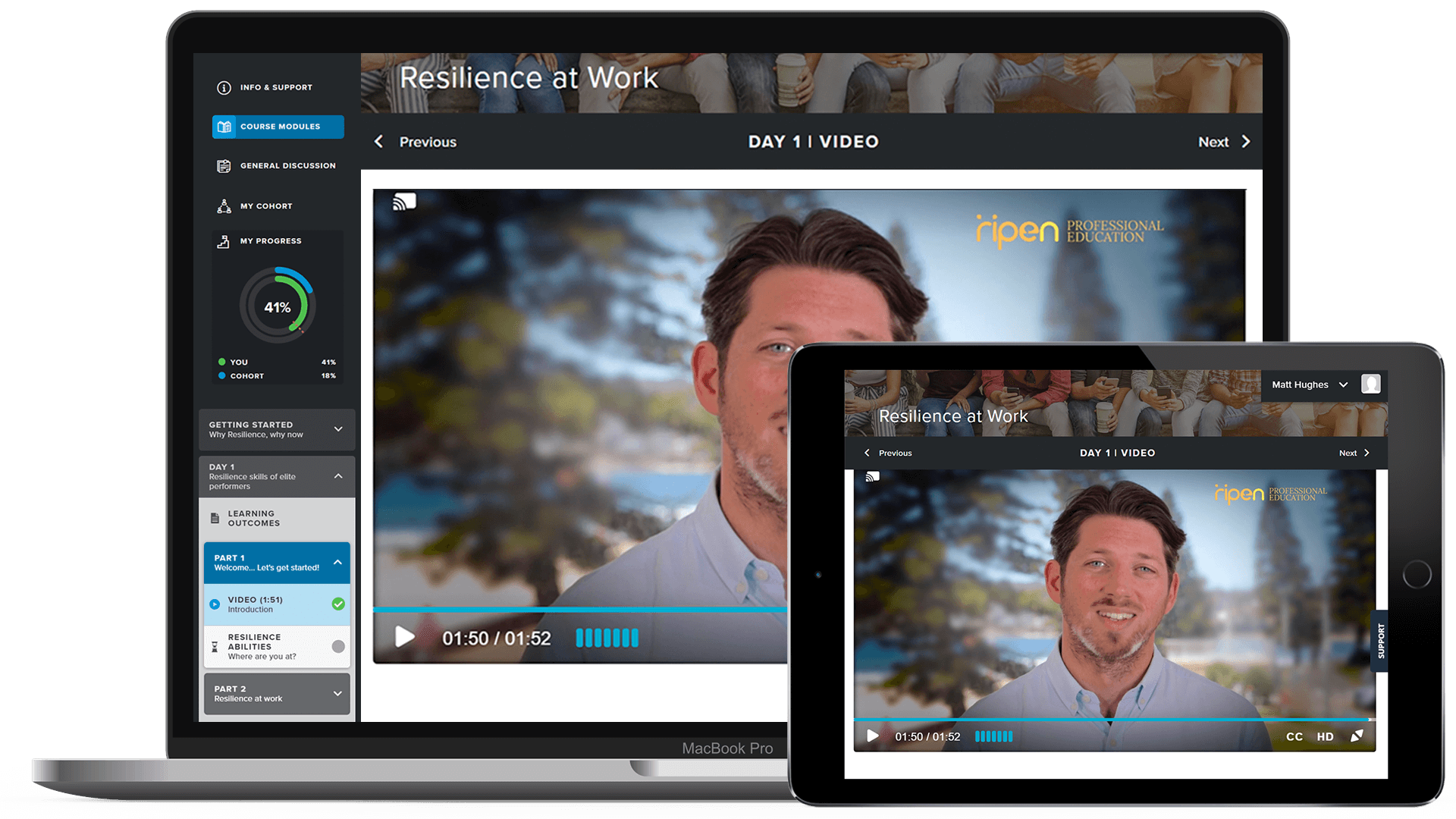 Guaranteed Performance Outcomes
Our Resilience training helps people uncover & tap into the Resilience they already have & how implementing some of these proven tools each day will build Resilience, enhance self-leadership & improve wellbeing & performance. The course focus is to provide skills & tools that increase…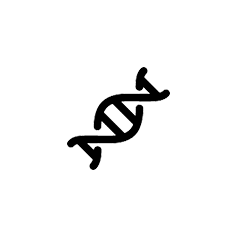 Biological Resilience
Protection against sickness,
fatigue & burnout!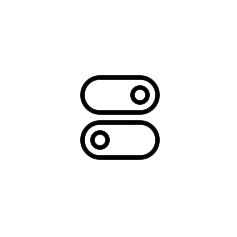 Cognitive Resilience
Protection against ambiguity,
change & uncertainty!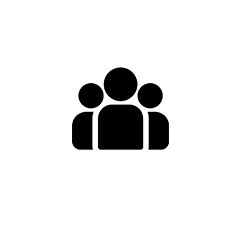 Social Resilience
Protection against conflict,
criticism & isolation!
This course showed me my mindset and resilience. With practical examples, it ensured that I was not bored and that I could actively participate. Good videos, structure and great examples that were very easy to understand. The resilience plan is a nice anchor and reminder for daily use.

Werner Tholl,
Managing Director 
I think some concepts will be in my mindset forever. The activities are really interesting and easy to follow. The examples and explanations are really good.

Hernan Villarreal,
Software Engineer | Product Manager – Argentina
Having done a Masters degree a few years ago that was primarily in-person classes and lectures - that is becoming increasingly rare in a post-pandemic world, and I strongly believe online, cohort-style learning is the best way to learn nowadays. It combines the online, self-learning, with the shared community sharing experiences, that is so important.

Wayne Bridger,
Integration Manager 
The course is helping me to face challenges as and when they come across. Having learned the nicely explained tips and techniques I'm sure I will be able to navigate through the challenges. Sincerely this learning is an excellent experience and is helping me.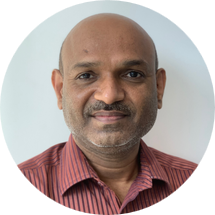 Rajeshkumar Yadav,
Senior Product Manager – India
This course has given me the tools to be more resilient and what I've learned are life skills that I not only can implement at work but also on my personal life. I'm already using the tools for switching my mindset from negative to positive and juggling different projects at work, which is really beneficial.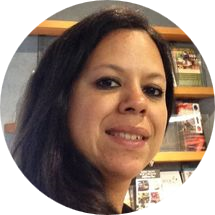 Mirielle Orellana,
Senior LMS Product Specialist
I am more equipped to navigate through my own negative thoughts and change my brain-connections when I notice I am surrounded with fears or doubts.

Morgane Lemarchand,
eLearning Associate
Very responsive and encouraging facilitation. The Learning Platform was easy to navigate and see where I was up to. Being aware of what I was doing to myself and how to change it has helped a lot. Course rating =10/10!

Terri Mouhtouris,
Regional Partnership Manager
This is such an excellent course on resilience. The concepts in the course, such as mind scale, looking at your thoughts, the third space can keep me in a positive attitude in life and work. If I can apply the concepts in the course well, I will always maintain an efficient, positive attitude to meet every challenge and opportunity in life and work.

Jeff Wu,
.Net Developer – China 
This course helps analyse your difficulties more clearly, and then use your own and the surrounding strength to strengthen yourself to overcome them.

Glendy Kuan,
General Manager – Taiwan (Aug, 2021)
The course activities were great to give us concepts and then let us think and act. Provides a process that allows us to rethink, so that we can break it down step by step and achieve our goals step by step. And it's a fun sharing model that makes me feel inspired not only to share my thoughts, but also to share them with others.

Marisa Wang,
Business Development Executive – Taiwan
This course put me through the exercise of assessing my Resilience and making sure I had the tools to keep it on track. It has provided me with a way to measure progress and status and put names to ideas, allowing me to think in larger terms because of it. Thank you for putting Resilience out there, and teaching self awareness. I firmly believe these are important concepts and tools.

Charles Richard,
Product Specialist Global Support – USA
I have managed to remain calm and positive by applying the skills and tools in this course. I took time to reflect, anchor, practice some self care by moving away from laptop after work hours and got an overall positive and energetic feeling. This was a wonderful addition to my knowledge base and I am glad I had the chance to learn these concepts sooner rather than later.

Ammu Francis,
Delivery Manager, Software – USA
Well worth the investment in time, 30 mins in the morning, then applying it to real life through the day, then 30 mins in the evening is all it took.

Simon Clark,
VP Business Development – EMEA
Great course that everyone should go for during this pandemic time. Through the course activities, we were able to reflect and apply the tools immediately, especially the mindset awareness technique which is something we can use to identify how our emotional state is at any time.

Julia Lee,
Global Business Development Support – Singapore
The course videos and activities were the right length and were not too dry, supported with personal anecdotes and relatable examples. Good diagrams too. I particularly liked the interactivity with the cohort but even more than that the regular commentary and support from the facilitators. I'm feeling bolder and more confident as a result of this course.

Ashley Skaanild,
Senior Manager – UK
I have enjoyed this course so much. I have been challenged, encouraged, cheered on and equipped. I recommend this course to anyone who finds themselves facing crises, chaos and the covid pandemic - or just everyday struggles... it will make a positive change in their lives, and we can all use some positivity in our lives. I have benefited greatly from it!.

Brigitte Matthews,
Office Manager – South Africa 
I think we sometimes have this false sense of where you are at in life and that you don't really need help with a specific aspect. This is where I was at before we started. I felt I was pretty resilient and that this will be a waste of time. I could not have been more wrong. Now that I'm aware of these tools and how to use them, it makes a huge difference in my life and I will use them everyday in some form or another. This course has helped me on a professional and personal level – thank you.

Hendrik Bredenkamp,
Product Support Specialist – South Africa
The course activities were really great for applying the learned techniques. Helps to also have responses of others viewable as a support when applying tools. A great course that couldn't have come at a better time for me personally and professionally. The learned skills and techniques I will continue to use long after the course is finished.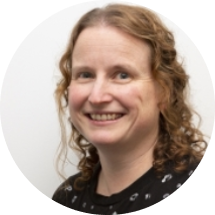 Jackie Troup,
Implementation Consultant
The course was excellent. Brings thought, emotions, behaviours into the 'where are we at now' (current state) in a structured way and what we should focus on in the future. All the tool kits were excellent. The mentoring/coaching was done quickly after we submitted our responses with well thought out ideas, comments, and good tips. As a consequence, the way you ran this course felt like it was NOT run remotely because we got personal attention.

Geoff Baber,
Operations Manager 
I liked the format, having a cohort go through that are open to sharing means you get to relate and see how they interpret the content and will use the tools. The facilitation support was great and because the tools have names, they can easily be looked up and referred back to while practicing.

Keith Robertson,
Product Manager 
It was very helpful and good to see the combination of the different techniques and to use them to increase personal resilience. It's good to focus on yourself and your abilities to manage the daily challenges. Thanks to the team! I enjoyed this course and hope to see you again.

Detlef Mueller,
Managing Director
I would like to thank you for a fantastic course, the variety of facts, ideas and perspective to deal with challenging situations as well as to challenge myself from time to time in order to monitor my mindset. The tools provided are supporting my daily work already, and every day a bit more.

Thomas Fischer,
IT Consultant
Loved it! This is definitely one of the best courses that I have done. The way it has been structured, the engagement, the effort that has gone in to it to use various learning techniques to engage me has been excellent. Great course, very impressive.

Ben Cooper,
Head of Quality 
The concepts in the course are what I was expecting to find, but cleared up a lot of half-understanding / miss-interpretations from my hap-hazard learning of some of this material through the school of life 🙂 I'm already applying the mindset concepts. Also putting the physical well-being into practice - with an increase in physical activity.

Gerry Calderhead,
Head of Delivery Management 
I thought the course was fantastic and it was amazing to see members of my teams all participating and really engaged. I really was blown away by it. It was amazing how proactive the facilitators were in responding.

Fi McNicoll,
People Operations Manager 
Congratulations on a very well presented and enlightening experience for me. It's given me insight into concepts that are very effective and retentive. It's about light bulb moments and there were a few of those along the way. Really happy to have been a participant of this course.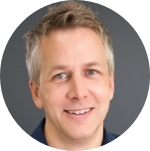 Graeme Millar,
Global Customer Services Manager
I am already measuring my mindset and using emotional regulation tactics to switch between work and family life. The support and activity of the course facilitators was terrific.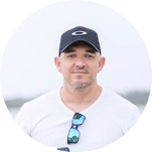 Jay Daley,
Senior Product Marketing Manager
Case Study – WiseTech Global
People Trained (& growing!)
"I am already using the tools learned"

99%

99%

"I have improved my ability to handle future challenges"

99%

99%

"I would strongly recommend the course!"

96%

96%
The Results Are Amazing
WiseTech Global invests in Ripen's Resilience Online Training to ensure employees globally can benefit from the scientifically proven outcomes of building practical and proven Resilience skills together, from anywhere!
We wanted to invest in a proven program for cultivating employee wellbeing and performance. Ripen's Resilience training is shown to achieve immediate and lasting results, with employee's reporting Ripen training as a key reason for improved wellbeing even 12 months post training.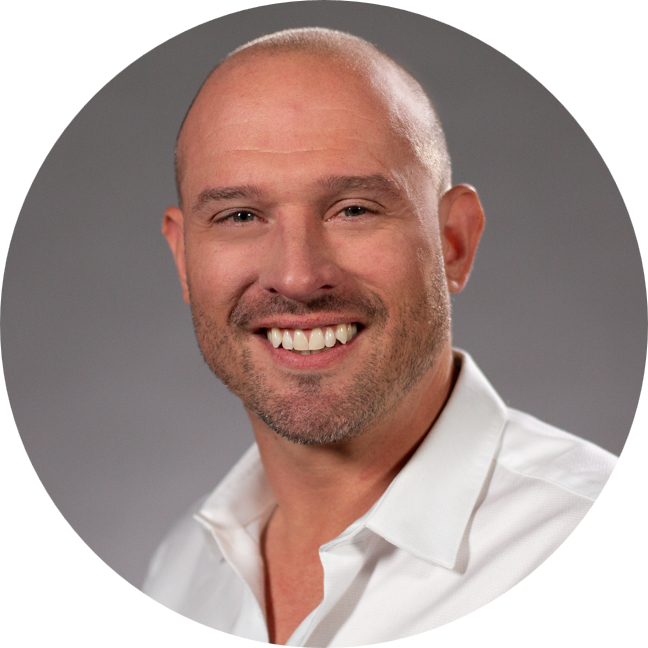 Rich Atkinson
Global Head of People
Enrol your team in a proven course for learning Resilience & cultivating their wellbeing together, from anywhere!

Get in touch with our friendly team to learn more